Principal and Title Counsel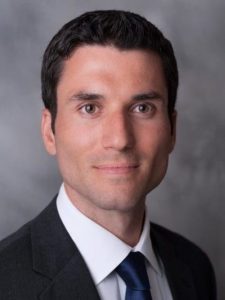 Todd Robinson is a founding partner of Continental Land Title Company a full-service commercial real estate title and escrow company serving real estate investors, lenders, developers, and owners nationwide. With a focus on practice areas such as multifamily finance transactions and syndications, commercial real estate development, commercial lending, and general corporate and business law, Todd is able to provide a full suite of legal services to clients from all sides of the deal – whether buying, selling, or financing. Todd also specializes in structuring and negotiating private equity real estate investment deals on behalf of multifamily sponsors and investors, which includes negotiating and structuring waterfalls and preferred returns with investors, advising on securities regulations relating to private placements, and counseling clients on capital market issues.
Todd's clients include multifamily investment firms, family offices, commercial real estate developers, community and regional banks, institutional non-bank lenders, investment and asset managers, national REITs, commercial real estate investors, and small business owners. Todd also serves on the board of directors of Capital Partners Certified Development Company, a SBA 504 non-profit lending corporation. Todd also handles complex litigation matters and has represented clients both in federal and state court in matters relating to investment disputes, landlord-tenant, breaches of fiduciary duties, allegations of fraud and lender liability.
Before founding Continental with his partner, Todd practiced commercial real estate and commercial litigation at some of Atlanta's largest and most prestigious law firms. When Todd is not dominating the commercial real estate industry, he enjoys spending time with his wife and three boys. Todd currently resides in Glenwood Park, Atlanta with his wife and two young boys. Todd enjoys playing golf and spending time with his family.
Principal and Title Counsel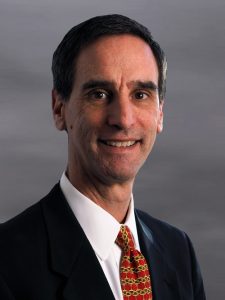 Carl Franzman is a native of Atlanta, Georgia, growing up in the Sandy Springs area. He received a Bachelor of Arts Degree in Journalism from the University of Georgia and a Juris Doctor Degree from the Georgia State University College of Law. Carl has been licensed to practice law in Georgia since 1994. He practices in the area of commercial real estate with a special focus on assisting small businesses and lenders close SBA 504 and 7(A) loans.
Carl is an approved attorney with several national title underwriters. This particular skillset allows him be a valuable asset to Continental, offering Continental's clients a full array of title services.
He is a member of the Real Property Section of the State Bar of Georgia and is an affiliate member of both the National Association of Development Companies (NADCO) and the Georgia Lenders Quality Circle.
Outside of the office, Carl enjoys golf, running and UGA football. He lives in Atlanta with his wife and daughter.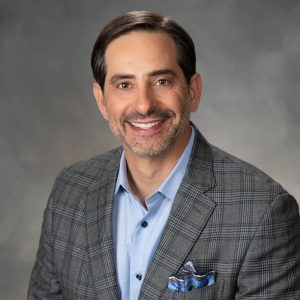 Before becoming a Partner at Continental Land Title Company, Kevin owned his own title agency for 16 years. He graduated from Georgia State University with a Bachelor of Arts in Political Science and shortly after earned his Juris Doctor from The University of Georgia School of Law in 1995. With 28+ years of experience, Kevin adds a wealth of knowledge to Continental.
As a commercial real estate law industry expert, Kevin represents real estate sponsors, syndicators, lenders, developers, and investors. Kevin is AV Peer Reviewed by Lexis Nexis Martindale-Hubbel, a trusted peer-review system of attorneys demonstrating high ethical standards and strong legal ability.
On his off time, Kevin loves fly fishing and recommends his favorite spots: Henrys Fork River and Yellowstone National Park.
Title Agency Manager and Underwriting Counsel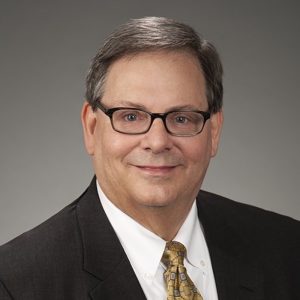 With 40 years of title-related experience, John's extensive knowledge of the commercial real estate business is invaluable to Continental. John earned his Bachelor of Science and Bachelor of Arts from Appalachian State University where he double majored in Real Estate and Urban Analysis and Management. John later went on to receive his Juris Doctorate from the University of Tulsa, College of Law, prior to joining Continental Land Title Company.
At Continental, John oversees the production of the title examination through the production of the title policies generated by the agency. He also supervises two title assistants who are involved in the production process. Everyday duties also include the review of the ALTA/NSPS Land Title Survey for specific matters relating to the title commitment and its effect on the subject property of the transaction at hand.
As an integral member of Continental, John handles other important business functions, but when he is not working, he also roots for Auburn, his son's college, and of course the Braves and Falcons, his home teams!
Title Administrative Assistant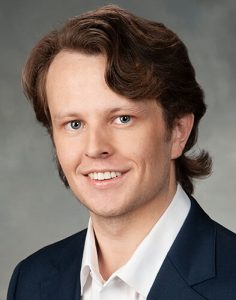 Davis Noone earned his bachelors from The University of Georgia before joining Continental Land Title Company in 2021. Davis is an important team member. He handles the necessary documents and files for the title insurance and escrow processes. At Continental, Davis also helps with file management and technical support through the company's filing system. Davis' keen attention to detail greatly assists in Continental's delivery of excellent work products.
When Davis is not at the office, he exercises his creativity by assisting in the marketing endeavors of collegiate athletes. He empowers these athletes to discover their personal brand to influence their fans for the betterment of the community.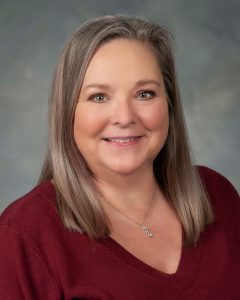 Jan Sauls joined Continental in 2022, however, she came with over 30 years of experience in the Real Estate industry. For 26 years Jan trained under the late James Cherry. He specialized in title examinations and left her with a wealth of knowledge and experience that made her a great fit for Continental Title Land Company.
Jan assists in ordering title documents, reviewing title commitments and policies, ordering closing protection letters, and policy jackets. She is also a team player ready to help her coworkers if they need help.
When Jan is not at the office she loves spending time with her family her husband of 37 years, two daughters, six grandchildren, and her little dachshund Willy.
STAY UPDATED WITH THE LATEST NEWS